Greetings to everyone who's following our project and supporting sustainable energy. It's my pleasure to provide this second blog post about our biological methanation plant delivery for P2X Solutions' Harjavalta Hydrogen plant. Here are the latest updates directly from the field.
First and foremost, it's good to state that our project is proceeding according to the planned schedule. We have a dedicated team working diligently to ensure that everything runs smoothly. Over the past month, we've received reactor modules into our production facility. We're currently preparing the inside of our bioreactors – the home for our microbes – and finalizing all assembly work. This is a significant milestone, and it's great to witness the concrete realization of the plant.
These pictures in the blog were taken from our production site when reactor modules arrived at our premises and when P2X Solutions visited our site. As I discussed in my previous post, we are very precise about the quality of the module structures with the same dedication we are doing our part in preparing the reactors. We have strict measurement and quality control in the process. 
Our current focus is on preparing the reactors, and soon it will be time to transport them to the Harjavalta site. This means that the beginning of January marks the start of a new year and the initiation of site installations. This is a significant moment not just for us and P2X Solutions but for Finland and globally, as this is one of the largest biological methanation plants under construction and of course, P2X Solutions' plant is also the first industrial-scale hydrogen production plant in Finland. 
As the pioneer in the field of microbiological methanation, delivering this industrial-scale methanation plant also proves that the microbiological methanation -system can be operated on a large scale. We of course know it will, but it is always good to have a showcase. We have evaluated our technology with the Technology Readiness Level (TRL) developed by NASA to be currently in level 8 and delivering the methanation plant to the P2X Solutions Harjavalta site will take us to level 9. This is good news for the industry.
Preparing and manufacturing bioreactors for delivery has also meant that we have many new Q Powerians on our team. There are few open positions in manufacturing, so if you are interested in working with sustainable technology our partner Barona is helping us with the recruitment process. You can read the job description here (In Finnish).
As we navigate this busy and exciting autumn, and prepare for the transport and site installations, our team at Q Power will remain dedicated to our mission of delivering excellence in sustainable energy. Each step will bring us closer to our goal of a greener, more sustainable future.
Stay tuned for more updates on the project as we approach site installations
-Tuomo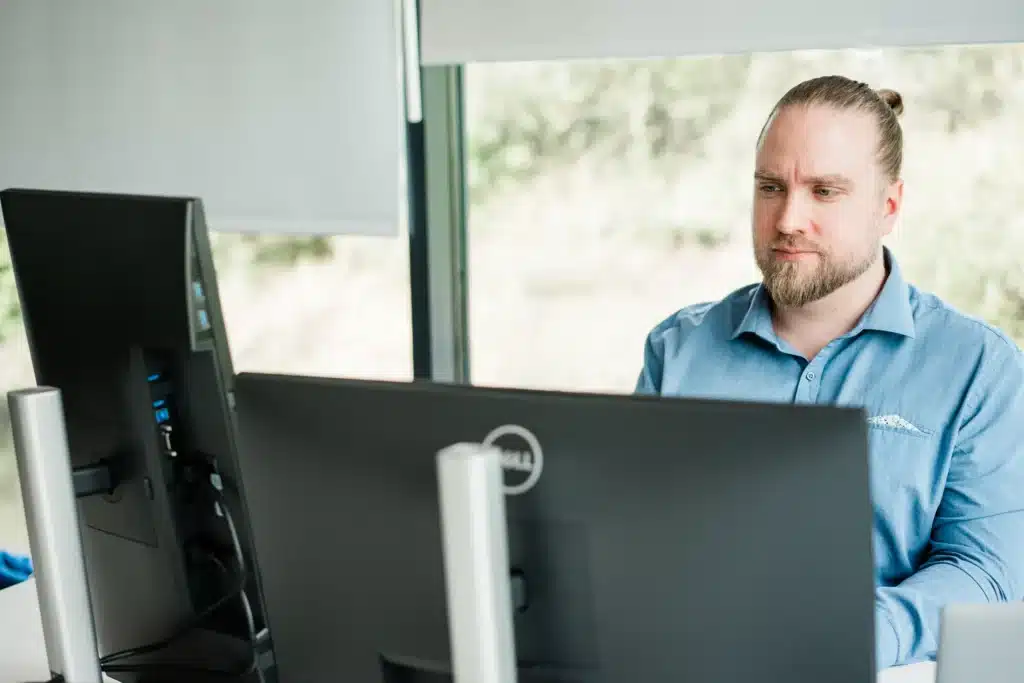 The blog is written by Tuomo Kautto.
Tuomo is a Project Manager at Q Power, overseeing the successful execution of customer projects with a focus on high-quality and timely delivery. With extensive experience in process design and a background in environmental technology and bioenergy, Tuomo is dedicated to advancing sustainable energy production.