In Q Power we believe in sustainable solutions and we proudly advocate for the production and utilization of synthetic fuels.  In this review, I will discuss the benefits of synthetic fuels and how they can revolutionize the energy industry.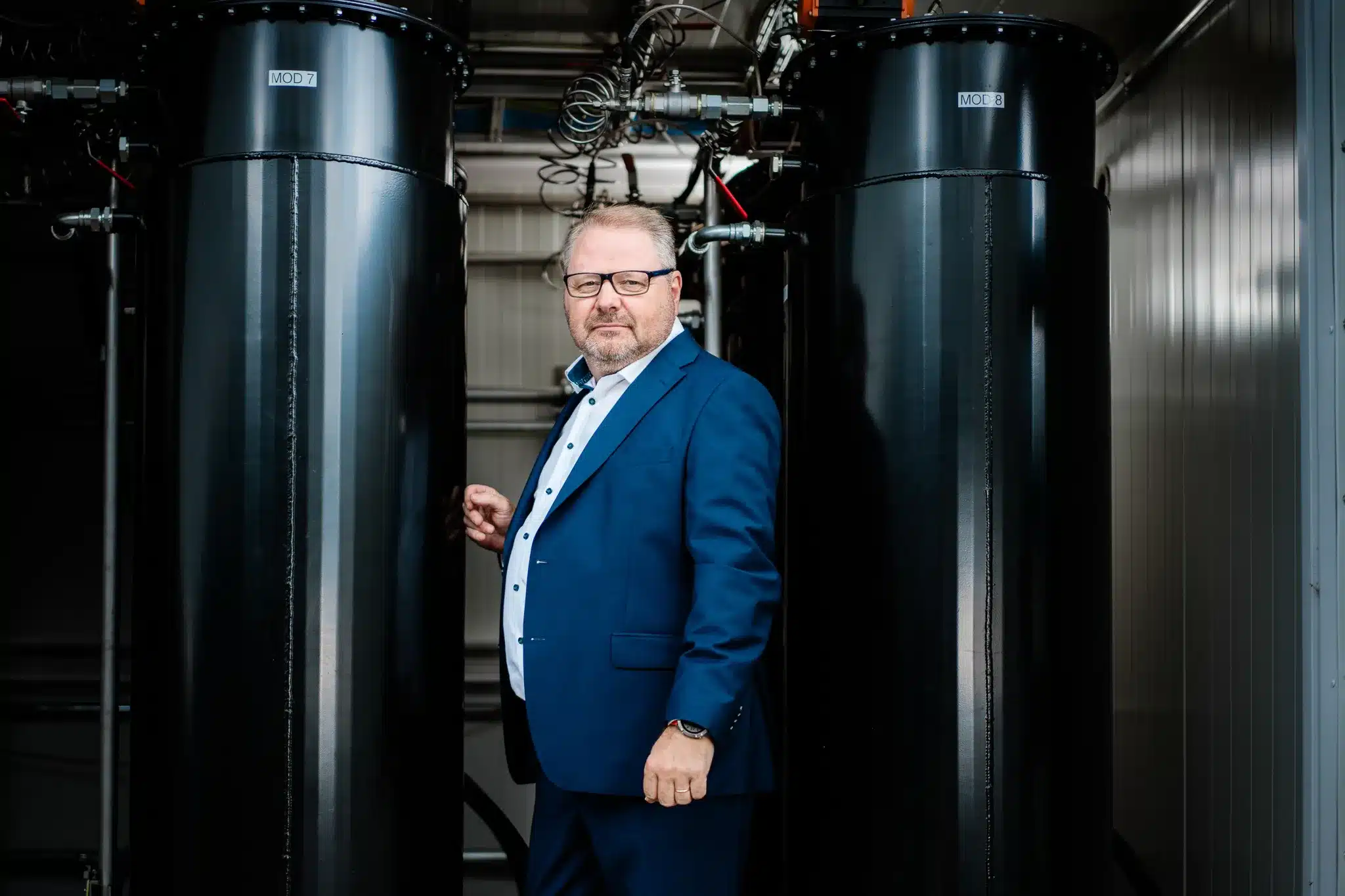 We are the pioneers of sustainable, synthetic methane production technology. We firmly believe in the potential of synthetic fuels to reduce greenhouse gas emissions and fight against climate change. We are actively working towards decarbonizing the energy sector and ensuring a sustainable future for generations to come. Our main product currently is synthetic methane production technology, which I'm focusing on in this article.
Environmental Benefits and Energy Security.
The production and use of renewable methane offer tremendous benefits for the environment as well as energy security. The recipe for renewable methane is simple, it is produced from captured carbon dioxide and green hydrogen. By reusing carbon dioxide, we can significantly reduce carbon emissions, improve our air quality, and fight against climate change. In my opinion, carbon dioxide should be recycled and used in high-value products such as e-fuels that substitute fossil fuels. This is important not only because of environmental aspects but also for energy self-sufficiency.
Synthetic fuels have a distinct advantage in enhancing energy security. This is because in the production of eMethane we utilize local materials for local needs. By this approach, we establish a foundation for energy self-sufficiency, reduce dependence on imported fuels, and foster our resilience in the face of global energy uncertainties.
Imports in Europe are significant: 90% of fossil natural gas is imported, and only 10% is produced locally (  https://energy.ec.europa.eu/topics/oil-gas-and-coal/liquefied-natural-gas_en). This makes the energy landscape vulnerable to disruptions. This can be changed by investing in synthetic fuel production technologies.   The fact is that producing synthetic fuels domestically using locally available resources will help reduce dependency on imported oil and gas, promoting a basis for a more secure and resilient energy landscape. At the same time, it will help us to substitute fossil fuels for renewable fuels since in most cases imported fuels are fossil fuels.  
One of the key advantages of synthetic methane is that it is a drop-in fuel, which means that it is compatible with existing infrastructure. Synthetic methane can seamlessly integrate into the current transportation and distribution systems,  for example, in maritime LNG can be substituted with liquefied synthetic methane. This compatibility ensures a smooth transition towards sustainable energy solutions without significant costs or disruptions to our current infrastructure. This is why synthetic methane also smoothens the way for the hydrogen economy.
Economic Growth and Job Creation
Environmental concerns are not the only factors that drive my focus on synthetic fuels; they also stem from the potential for economic growth and job creation. The development and deployment of the hydrogen economy and power-to-X sector including methanation technologies require investments, stimulating local economies and fostering innovation. Establishing synthetic fuel production facilities creates remarkable employment opportunities throughout the supply chain. Deliveries require research, development, manufacturing, logistics, plant deliveries, and maintenance, contributing to long-term economic prosperity.
I am dedicated to leading change in the energy transition and unlocking the potential of eMethane. Through collaboration with our customers, we can promote positive change, contribute to a more sustainable future, and foster increased stability in the energy landscape. I am proud of our visionary team at Q Power, who are unwaveringly committed to protecting the environment and focused on long-term economic growth. Let's inspire others to adopt synthetic fuels as an important part of the global energy transition.
Eero Paunonen, CEO 
Eero Paunonen is the CEO of Q Power, with two and half decades of leadership experience in industrial services for the energy and forestry sectors. Safety and quality are paramount to Eero's approach, ensuring that these values are at the heart of Q Power's operations.