Combating climate change is, without doubt, one of the greatest tasks of our generation. Fortunately nowadays it is rather rare to come across serious people who deny the existence of climate change of the need for more ambitious mitigation measures. Mitigation requires extensive and decisive action on all continents and levels: states, municipalities, companies and individual people. As major course corrections won't happen overnight, it is critical to persistently keep working for the common good with small steps.
Europe has the chance to build a role as a pioneer in climate action, and I have been happy to see the policy measures put in place by the EU both in terms of the energy system integration and the hydrogen economy. The EU sector integration and hydrogen strategies bring Europe a few steps closer to achieving the energy and climate goals set by the union. A reasonable implementation of the designed strategies also enables the EU to improve the security and cost-efficiency of the energy system, along with furthering the uptake of innovative solutions as well as emissions reductions. I am sure the example set by the EU will gain followers from around the world.
Successfully transitioning to a carbon-neutral energy system will require a highly open-minded and innovative approach to novel solutions that broach traditional sector boundaries. If we want to be serious about the climate challenge on hand and reach solutions of a meaningful scale, we have to veer from the path of sector-based sub-optimization. Without holistic thinking, in the worst case, we will end up with mere cosmetic improvements insufficient both for the environment and for the economy.
The changing market environment poses a wide range of possibilities for Finland, among other countries. I believe we are well positioned to act as a pathfinder towards an environmentally more sustainable economy. However, molding a pathfinder position cannot be done in the isolation of a single value chain or a single large company, not to speak of a tech startup like Q Power. In addition to individual actions, as valuable as they may be, we have to forge new models of cooperation. We need to harness the competence of Finnish industry, the energy sector, construction and traffic, as well as innovative startups, to tackel the huge challenge of our time.
A Finnish industrial CEO recently wrote of a discussion he had had with a reporter, describing the net-neutral target his company had set. The reporter had inquired as to the rationale for such a policy. After some deliberation, the CEO answered simply: "climate change". He wrote how an afterthought had lingered in his mind afterwards: what other reason do you need?
Exactly.
The synthetic fuel solutions of Q Power are ready for the market. We are happy to discuss the ways in which we can help customers convert emissions into carbon-neutral fuels. Please to be in touch, and lets discuss our potential cooperation in more detail!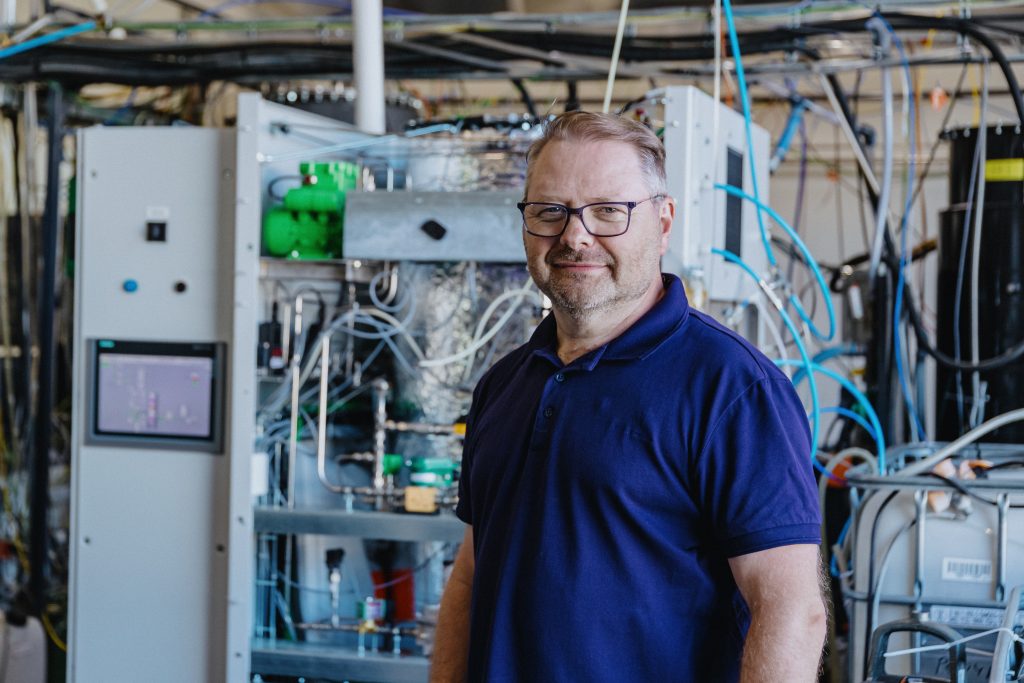 Eero Paunonen
CEO
+358 44 425 2260
firstname.lastname@qpower.fi