The combustion process frees carbon dioxide, which with current technologies can be captured. Tampereen Sähkölaitos and Q Power will this year research power plant carbon dioxide capture, utilization, and permanent storage.
Potential methods to capture carbon dioxide in the Naistenlahti 3 biomass-fired boiler plant, now under construction, is the concrete research target. In Naistenlahti carbon negativity is achievable when carbon neutral fuels are used, and carbon dioxide is captured and stored.
Tampereen Sähkölaitos aims for carbon neutral energy production by 2030. The company also plays a key role in the carbon negative targets of the city of Tampere. Carbon Capture and Storage (CCS) combined with bio-energy is one concrete method for reducing atmospheric carbon dioxide. The capture can in best cases solve carbon neutrality targets and is thus a key factor on a city-wide level even in Tampere.
There are various capture technologies, and their applicability to the Naistenlahti 3 biomass-fired boiled plant is under inspection in the research phase.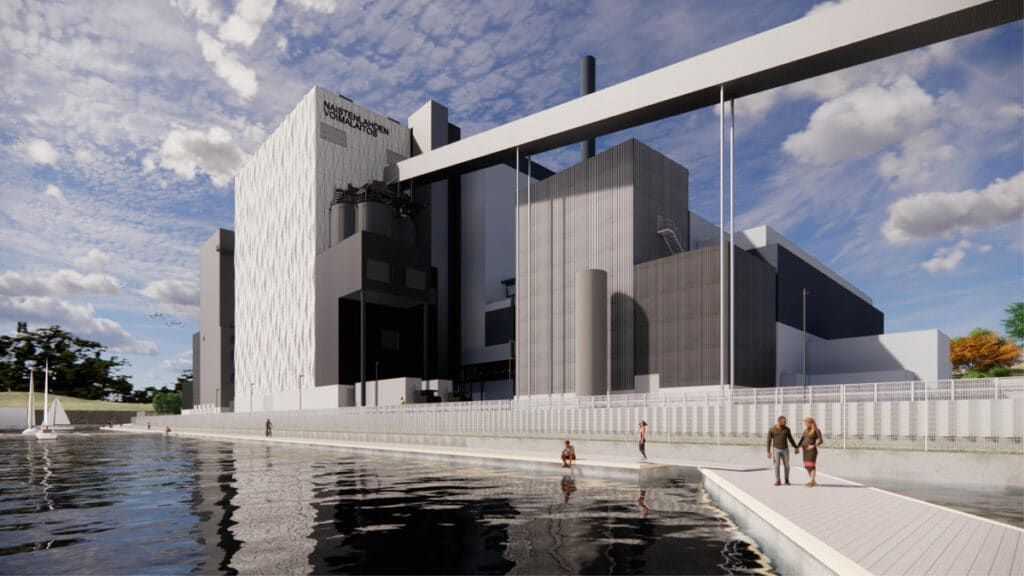 What would be a suitable permanent storage location or utilization object for captured carbon dioxide?
For storage to be an efficient method of reducing atmospheric carbon dioxide, it would need to be stored for thousands of years. In the project, the most suitable permanent storage facilities in Europe are being surveyed, as the scale of the carbon dioxide requiring storage is vast. Also researched are the logistics options for transporting the carbon dioxide to the final storage facility.
If the carbon dioxide is not permanently stored, it can be utilized as raw material in industry, downstream processing, or it can be used in combination with hydrogen to produce synthetic fuels in e.g. Q Power's bioreactors and Power-to-X technology. Even though the main focus of the research is permanent storage, these options will also be explored.
Contrary to emissions trading, carbon dioxide capture does not have a clear market, which would be a prerequisite for BECCS projects larger than pilot cases. It seems like society is becoming more willing to find a price also for carbon dioxide storage, ponders Jukka Joronen, Tampereen Sähkölaitos VP of Energy markets.
The carbon dioxide capture process also produces lots of waste heat, which can be utilized in district heating production.
More information:
Tampereen Sähkölaitos Oy
VP Energy markets, jukka.joronen (at) sahkolaitos.fi
Q Power Oy
Technical Director Marko Niskanen, +358 50 357 5363, marko.niskanen (at) qpower.fi